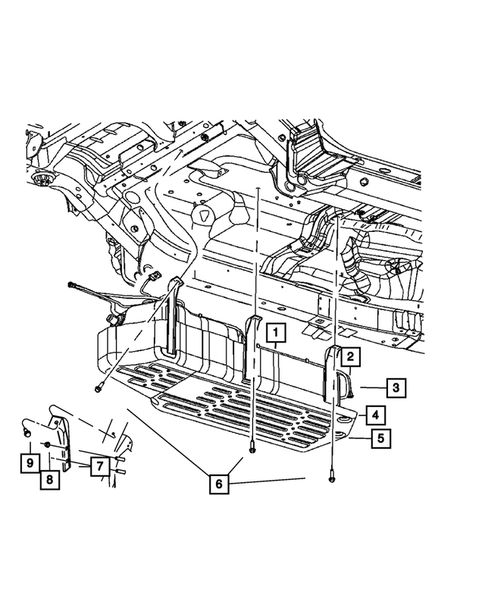 No.
Part # / Description
/ Price
Price
Discontinued
Discontinued
JEEP SKID PLATE, FUEL TANK
Fuel Tank Skid Plate
This Jeep skid plate (52090274AF) protects your Jeep's fuel tank from rocks, dust, and other debris. Without a durable fuel tank skid plate, your tank can get damaged. It's made of steel, making it sturdy and less prone to rust. This skid plate comes i ...
Bolt
Hex Head Bolt And Washer, Mounting
Skid Plate To Underbody. Rear Suspension Cradle to Rails. Bracket to Crossmember. Fuel Tank Mounting. Canister Bracket.
Discontinued